iFLOCS A New Solution
to a Perpetual Problem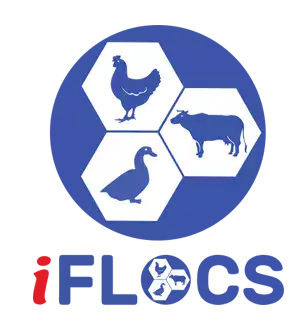 The monitoring process in a farm (whether chicken, cow, duck, fish, etc.) is very important, so that the costs used can be accurately recorded, so that the actual production costs can be obtained.
To produce maximum yield, the following points are very important to consider in livestock farming, such as:
Location and condition of the cage
Seed selection
Feeding and vitamins
How to maintain
Harvesting Process
It is very important to be able to monitor the things mentioned above, especially those related to costs incurred.
iFLOCS is an innovative livestock business solution with IoT (Internet of Things) technology that we provide, so essential things in livestock farming can be analyzed easily using a Smartphone integrated with SAP Business One so that the benefits can be:
Analyze the efficiency of feed use

Analyze the mortality rate of livestock

Analyze the use of vitamins/medicine to the performance of livestock

Analyze animal weight

Analyze livestock sales

Analyze expanse expense (use of petty cash)

Record stock of feed, vitamins, medicine and livestock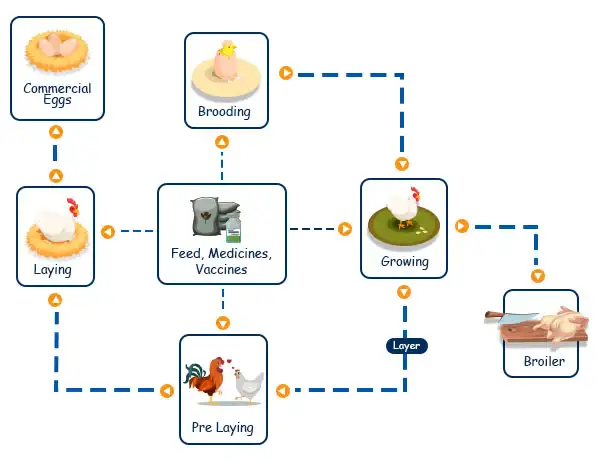 ---
---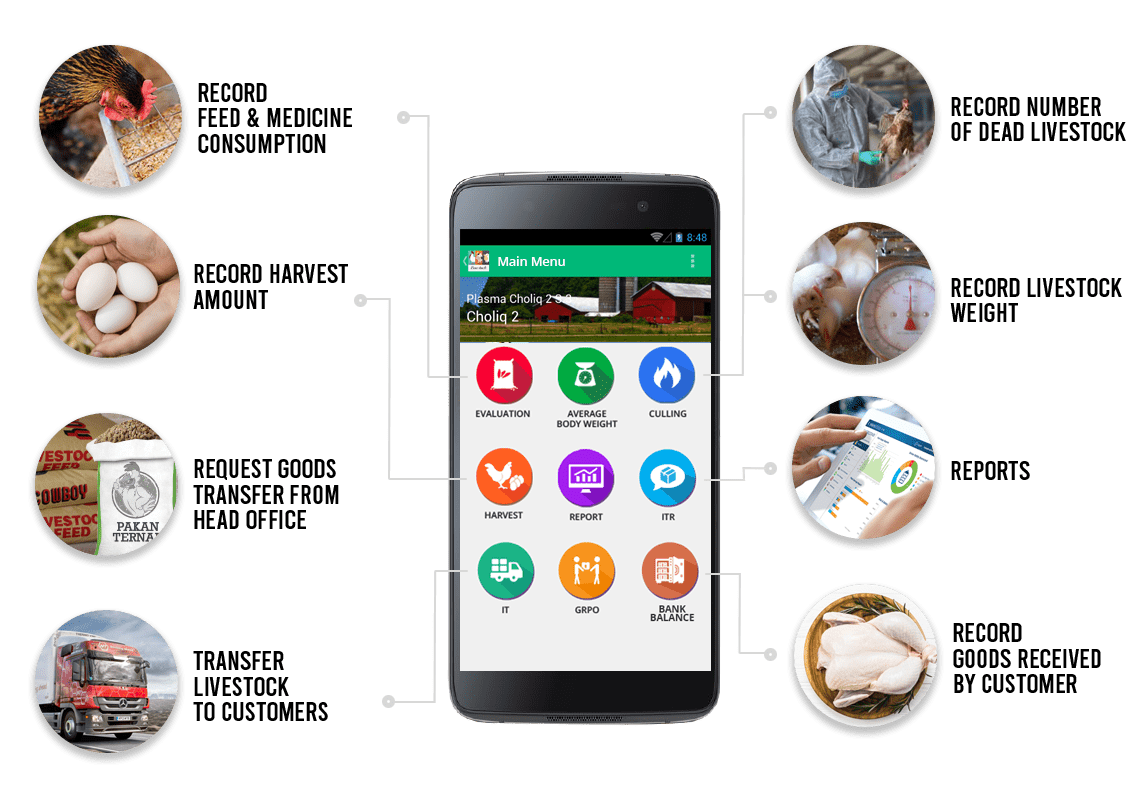 ---
Reducing Feed Cost,
Small Amount, Big Benefits
A combination of rising costs for energy and protein feed ingredients and significantly greater price volatility mean the challenge is becoming harder and impacting on margins and profits. Feed cost are the biggest single cost of production and coverage 65% of total production costs.


While it is possible to reduce cost by using cheaper feed ingredients, the outcome is usually down performance on farm. We developed the innovative SAP Smart Farming with IoT (iFLOCS) to help analyze feeds for nutritional requirements for animals, especially protein.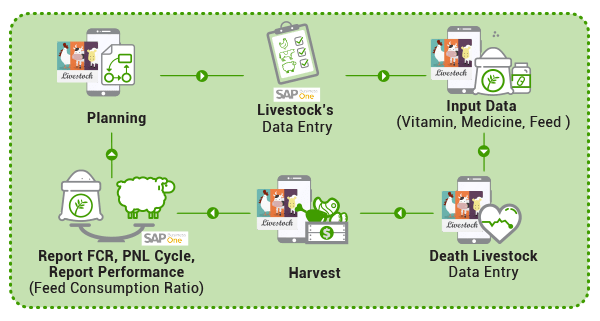 iFLOCS and SAP Business One, which we developed with IoT (Internet of Things) innovative technology, can help manage farm performance and egg production planning from livestock to hatcheries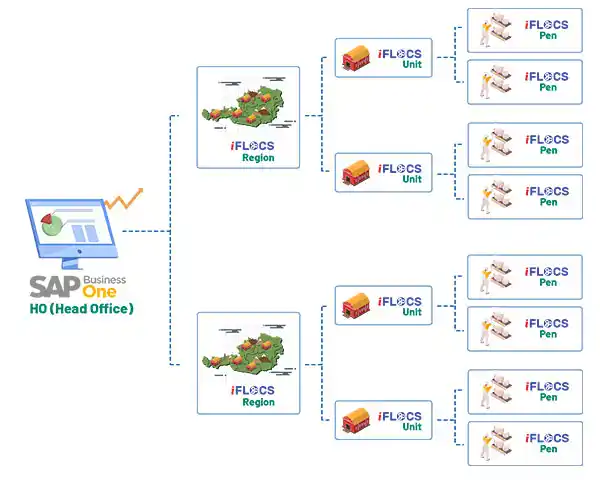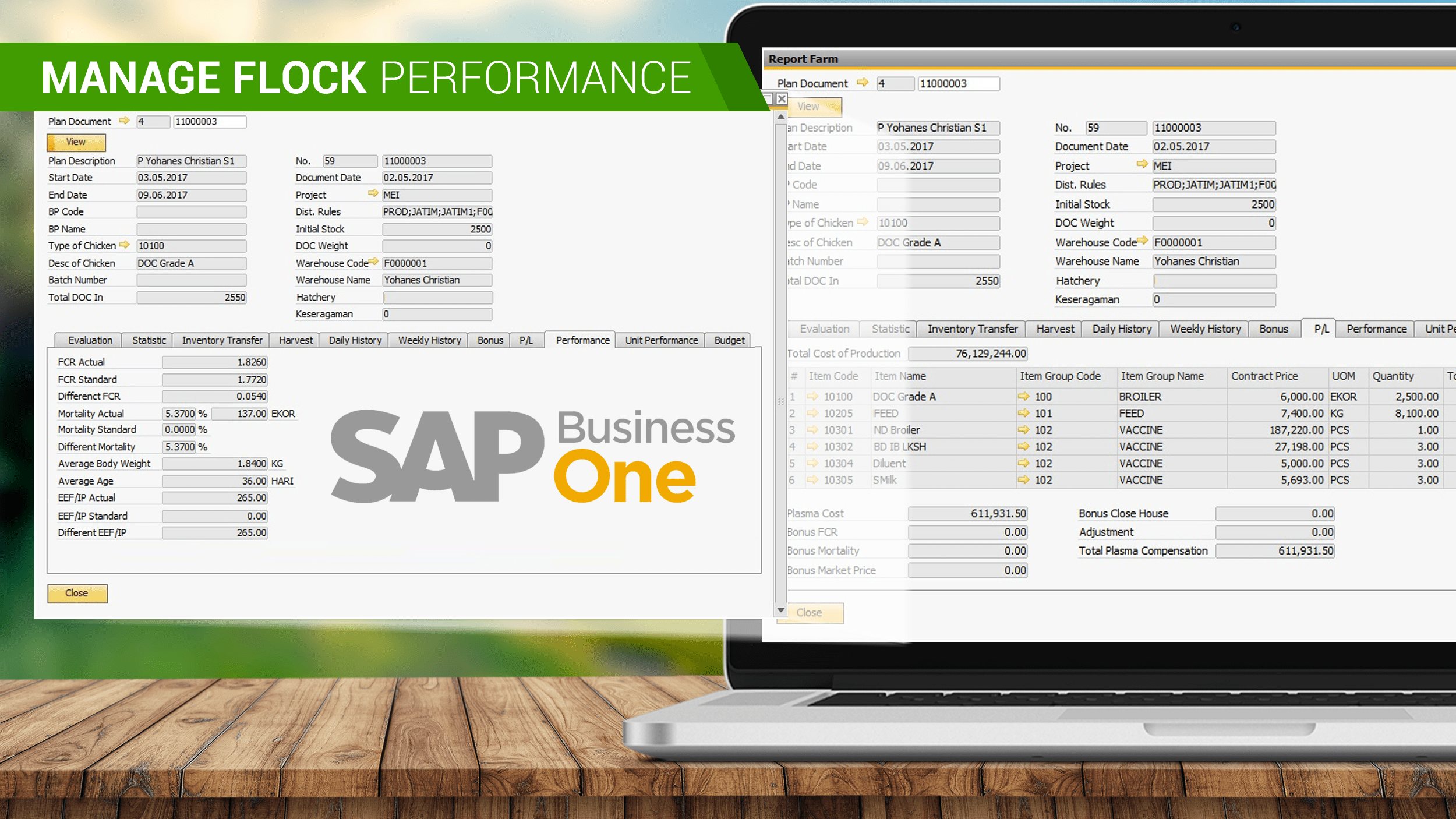 ---
SAP Smart Farming (iFLOCS)
Your Smart Business Innovation
iFLOCS also integrates the BAKU.Global IoT (Internet of Things) smart farming solution. Thus you can monitor the environmental conditions of the farm cage in real-time, and continuously. so that the condition of the cage is always in top condition, which ultimately has an impact on increasing crop yields, and reducing mortality.
With complete information in one dashboard you can analyze your Profit per cage, and analyze the environmental conditions of the cage in one solution.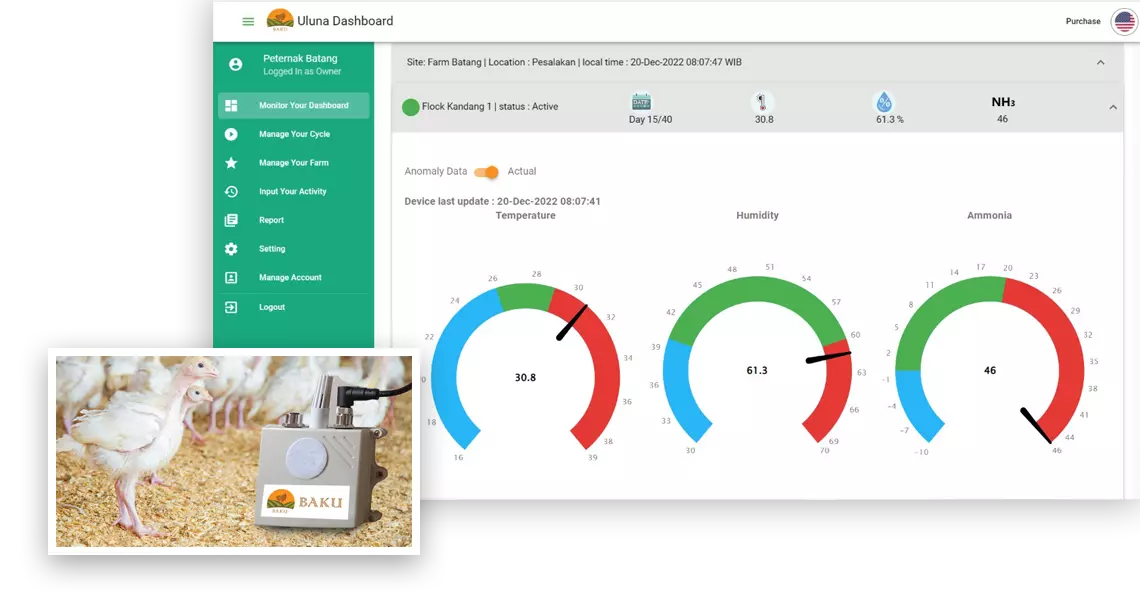 ---