In this covid-19 pandemic condition, more and more people are trying to start a personal business both online and offline. Many think about how to start a business with as little capital as possible. One aspect that is considered is the use of a device to record transactions.

In some areas in Indonesia, there are still many who use a PC or notebook to record sales & inventory, for several reasons:
The screen size is bigger, so it's easy to see what's on the screen
More powerful, so that it can be used also for other purposes such as making reports
Can print to any printer easily.
Has many ports (USB), so they can connect other devices without problems
Large storage space capacity (HDD)
But as time goes by and the development of technology, more and more business people are starting to switch to using mobile devices, both mobile phones and tablets.
The use of tablets is most widely used by people to start businesses that have physical stores. Such as: Cafes, Barbershop, Salon & Spa or convenience stores.
Consideration of the public to use tablets in running their business is partly due to:
Does not require a large space to place the tablet
The screen is wide enough to input transactions or view reports
The performance of the tablet is increasing, so it is felt to be sufficient to record business transactions or do other things such as making reports or reading / sending emails etc.
On the market, there are already many tablets that have relatively lower prices compared to PCs or notebooks
Easy to connect to the internet so that the owner can view reports from other locations online and in real time. It can be connected via Wifi or mobile data directly without the need for a modem again.
Already more and more devices can be connected simultaneously, either through USB-OTG or Bluetooth ports, such as a barcode scanner, mini bluetooth printer and cash drawer.
Tablets are mobile, suitable for those whose businesses are mobile, such as on-call services or going around some places to offer goods. Or those who run their businesses in 2 different locations at different times. Such as when selling in the traditional market in the morning, and in the afternoon continue their business at home or in other locations.
In addition to the points above that cause tablets to become idols for use in business, another thing that can be seen is the increasing number of mobile cashier applications based on Android or iOS in the world.
One of them is iReap POS which is targeted for micro and small businesses but has helped nearly 500,000 people around the world at the age of 5 years.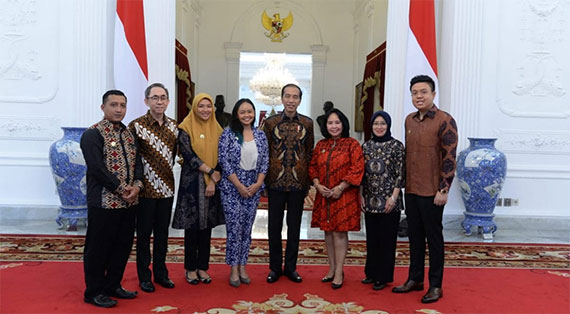 Together with President Joko Widodo Discusses the Progress of Indonesian UMKM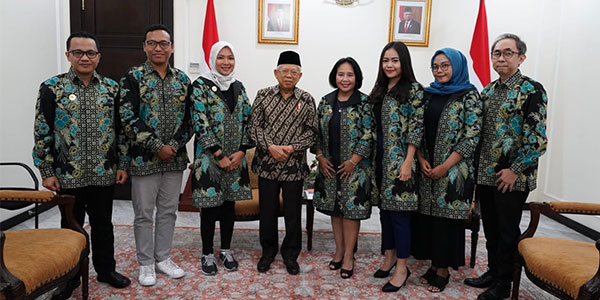 Vice President Maruf Amin received the Management of the Indonesian UMKM Association
Some reasons for iReap POS to be the preferred mobile cashier application:
Complete functions and features. Starting from receiving goods, recording the price of capital, sales, inventory management, to simple financial statements such as gross profit
Regular updates and improvements.
Available in 2 options: Free or Paid at a very affordable subscription cost.

Here are some examples of business people who use mobile devices to help their businesses