Developing a micro-enterprise to increase productivity can be done by utilizing MRP, Material Requirement Planning. The developer of this system is Joseph Orlicky.
MRP is a push system because the determination of inventory needs is at the beginning. The inventory system will determine the running of a production process. That way, production control becomes better.
What is Material Requirement Planning (MRP)?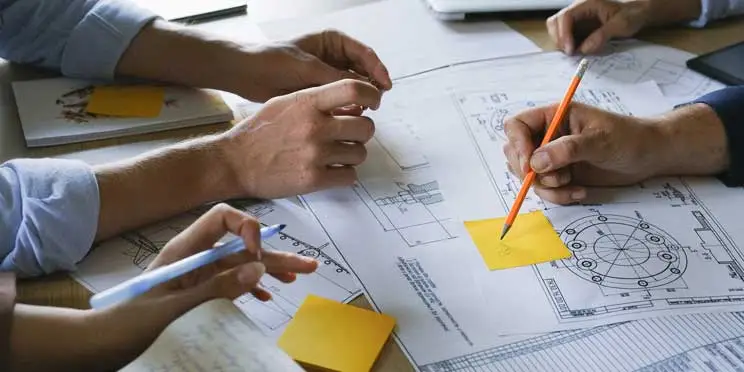 Knowing the amount of raw materials needed in the production of goods. Can use software or MRP system applications, Users of this system are the manufacturing industry.
Inventory Requirements Planning System / MRP provides solutions regarding what needs, when, and quantity of goods. This system requires manufacturing software in order to perform the production process automatically.
One of the developers who introduced the brand to the MRP system, namely IREAP POS for online and offline cashier applications. Complete and easy to monitor multiple stores (multi-outlet real-time online) with this cash register application.
Inventory Requirements Planning for micro entrepreneurs can facilitate cashier transactions, movement of goods, and store employee performance. Using the MRP method, a company will not experience a shortage of goods or excessive stock of goods.
Estimating the processing of raw materials into products and making delivery schedules automatically can be done by this system. Through the MRP system, this can make it easier for micro and small entrepreneurs to manage.
Material Requirement Planning and Its Functions
MRP, has a close relationship with inventory. Using this system, you can place orders correctly, determine the amount of goods, and the right time to carry out production or delivery.
Priority scheduling is closely related to Material Requirement Planning because the system will order goods when they are needed. It can also prevent the due date so it doesn't miss.
A product related to this system is the IREAP POS cash register application for entrepreneurs who want to increase productivity. This product can also advance the business, so that it is more advanced.
Factory capacity (plan capacity) is closely related to the MRP system. That way, you can make a more complete and precise workload plan.
Inventory Requirements Planning System in a company can be used for products whose demand is dependent.
The design of dependent demand in a company producing a product requires more than one item of raw material. In order to function properly, one item of raw material also depends on other items to complement each other.
Objectives of The Implementation of MRP
Having the basic objective of balancing the company's condition in terms of demand for raw materials that is applied by MRP. In this case the raw materials for production with the supply (supply) of these goods.
These items can be in the inventory list or on orders. In a company (Macro and Micro) the purpose of implementing Inventory Requirements Planning is as follows:
1. Reduction of Excess Inventory
A company, both macro and small will be able to determine how many components are needed to use this system. Calculations using this app are becoming more relevant.
Companies can calculate raw materials to meet production schedules, so excess inventory can be avoided. The software tools used are very useful for this.
2. Grace Time Can Be Reduced
Inventory Requirements Planning can reduce lead times and waiting times during production and delivery to customers/consumers. Using the IREAP POS cashier application, identification is easy.
Procurement of materials or materials will be identified by the company. This is necessary to meet the due date of processing consumer orders. This method will avoid production delays.
3. Realistic Customer Delivery Commitment
Using MRP, the marketing department can provide information about when the marketing time is right. That way, sending products to customers has more potential to be sold.
It is taken by the company to commit to customers by using Inventory Requirements Planning to produce outputs that are connected to the cycle.
The IREAP POS product cash register application can help do this job easier and better. This cashier product is multipurpose to find out various things from companies, shops, cafes, minimarkets, food stalls (restaurants), and others.
4. Improving Operating System More Efficiently
The production flow of a company is not disrupted because of the MRP method, which can control the flow of materials. There is a cashier product from IREAP POS (Point of Sale) Pro as a complete and easy online and offline cashier application.
Inventory Requirements Planning Calculator (MRP Calculator) to monitor multiple stores or multiple outlets real-time online replaces old cash registers. Also makes it easier for cashier transactions, movement of goods, and store employee performance.
POS (point of sale) store cashier system for FREE SHOP, namely IREAP LITE POS (point of sale) without data and transaction limitations and NO ADVERTISING. Runs OFFLINE without the need for internet, unless backup data.
In this product, IREAP LITE is more suitable for micro entrepreneurs, and IREAP Pro is for small entrepreneurs. Applications for IREAP LITE POS are clinics, workshops, coffee shops, restaurants, car services, barbershops, mini markets, and others.
Material Requirement Planning system in the IREAP POS cashier application for clothing stores, grocery stores, cafes, spas, and salons. Then, car service services, mini markets, food stalls, restaurants, shoe stores, and others.
The advantage of the IREAP LITE POS cashier application is to help Micro entrepreneurs use the cashier system without any restrictions and for free. This product will certainly make it easier for micro entrepreneurs to increase their business.
IREAP Pro cashier application as MRP, Material Requirement Planning journal for small and medium entrepreneurs, support for monitoring in many stores easily via the cloud. The price is quite affordable, which is 500 thousand per year per device.
Micro and small and medium entrepreneurs who will use this cashier application product to be more stable and clear can come to our main site. On the site there is a lot of information about MRP.
Benefits of MRP for Companies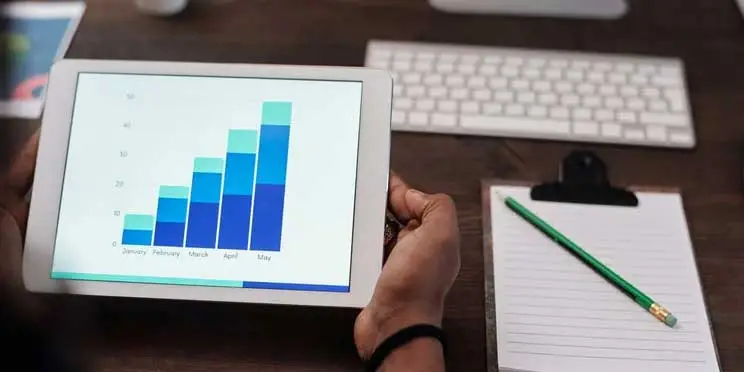 Using applications or software in a more advanced and improved business through MRP, will certainly have an impact on entrepreneurs. Here are the benefits of using an MRP system, which you need to know:
customers are satisfied because of the improvement in services from entrepreneurs
The utilization of facilities and labor is increasing
Purchase of materials or materials is better with planning and scheduling
Entrepreneurs (micro and small) will be more responsive to market changes and shifts
Service to customers is maintained even though the level of material inventory decreases
How Material Requirements Planning Works
The MRP system, will retrieve information from the Bill of Materials, such as all lists of raw materials used by the company (micro and small). Then, subassemblies, as well as other components needed for the production of goods and their quantities.
MRP, also utilizing inventory data and the main production schedule is useful for calculating the amount of raw materials needed. When are raw materials needed again when the production process is running.
The Inventory Needs Planning System has developed so that it can now be integrated with marketing, finance, and human resources in making production plans.
Increasing productivity for micro and small and medium entrepreneurs can use MRP, Material Requirement Planning from IREAP POS brand products. Be sure to buy through the site www.ireappos.com.