TechinAsia Jakarta Nov 16-17, 2016.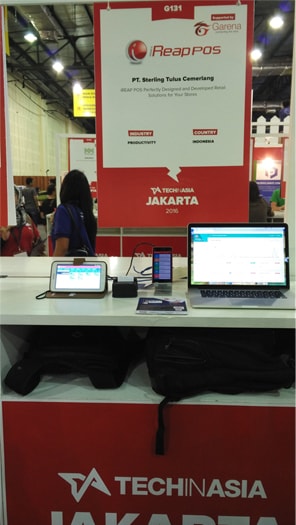 Thanks to the organizer who has been holding the event Techinasia Jakarta 2016, Garena who have supported iREAP POS Bootstrap Alley, and thanks for all friends who has visited and share your experiences with us during these 2 days.

Give thanks to the Lord, we celebrate exactly 2 years (Nov, 2014) of the released of – iREAP cashier POS Lite Android for Small Micro businesses. Thanks for all users, partners, mentors who are always ready to help us, so iREAP POS can reach 100,000+ downloads and hope we can continue to help Micro & Small Entrepreneur face the challenges ahead by using technology.
Download application mobile android Cashier iREAP POS Lite di https://play.google.com/store/apps/details?id=com.sterling.ireap