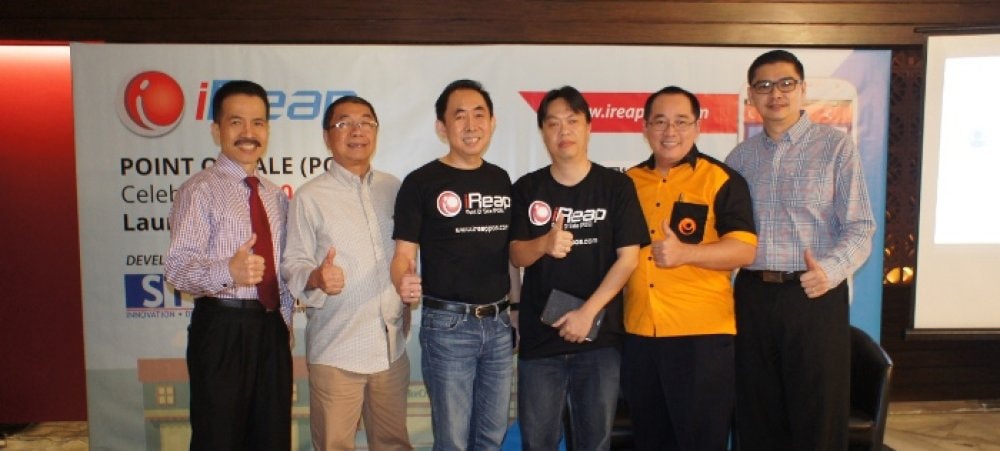 APKOMINDO (Indonesian Computer Entrepreneurs Association) continues to support Indonesian developers, especially those who concentrate on supporting the growth of Micro, Small and Medium Enterprises (MSMEs). One of them is the iREAP POS Lite product which on Wednesday, May 25, 2016 launched its product because it has managed to achieve more than 100,000 downloads.
iREAP POS Developed by a local developer as a concern and contribution in helping advance the retail industry in Indonesia, starting from micro, small, medium and large scale retailers. What's interesting, not only in Indonesia, iREAP PRO Lite received enthusiastic support and welcome from retailers not only from Indonesia, but also other countries, such as America, France, Russia, Malaysia, Cambodia, Vietnam, and others, even more than 200 countries. , they have downloaded and used the app. So that only through smartphones, now retailers can manage store and business administration in an integrated, real-time and comfortable user interface
Soegiharto Santoso, or fondly called Kang Hoky, as the Chairman of APKOMINDO said, "The presence of iREAP POS gives new nuances and hope. First, this is in line with business development, where smartphones are also one of the business choices taken by APKOMINDO members. Second, this product enriches products made in Indonesia, which can compete on the international stage, where this is one of APKOMINDO's DPP programs to bring Indonesian products to penetrate foreign markets.
This is in line with APKOMINDO's plan, which is supported by the Ministry of Industry, to promote Indonesian StartUp products to attend the 2016 ComunicAsia Exhibition in Singapore May 31 – June 3 2016 and other exhibition plans abroad. Third, the product will align the purpose of APKOMINDO's presence to help Indonesian MSMEs. Because with the spread of Apkomindo in 25 DPD and consisting of more than 2,000 computer entrepreneurs, APKOMINDO will prepare its members to support digital-based Indonesian MSMEs. This is the biggest opportunity for Apkomindo and Indonesian MSMEs." he said.
As the Chairman of DPD Apkomindo DKI Jakarta, Fanky Christian, added; "This program is very suitable and supports APKOMINDO's work program to develop 1000 Digital Warungs that are being prepared, and this is the answer for a very affordable POS system for use in UMKM shops and stalls, this program is clearly very much in line with the government's program which will continue to strengthen MSMEs and non-cash transactions." he said.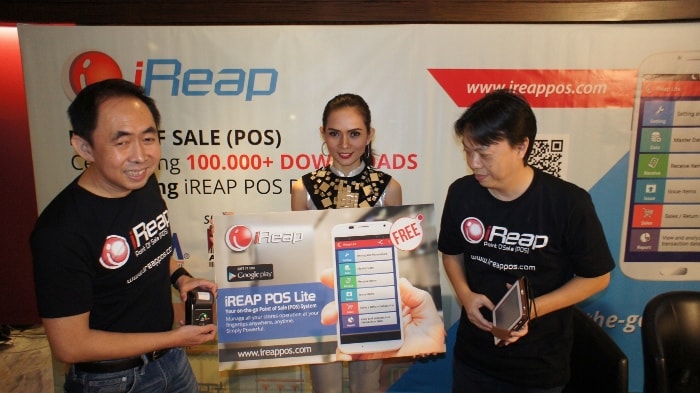 PT Sterling Tulus Cemerlang (www.Sterling-Team.com), a company that develops Information Technology solutions and information management support for various industries, including the retail industry, since November 2014 has released iREAP POS Lite, an Android-based application that makes it easier for micro, small and medium scale retail businesses (MSMEs) to manage their business administration more comprehensively through their smartphone. STEM celebrates its success, because more than 100,000 retail businesses have downloaded the iREAP POS Lite application, as well as inaugurating the launch of iREAP POS Pro.
"The retail industry, which is known as an industry that requires detailed attention, of course, also requires integrated and realtime information management support," said Andy Djojo Budiman, CEO – Co-Founder of STEM. "When developing the iREAP POS application, what we thought was how we could provide administrative management solutions through information technology that is easy to do from anywhere and at any time, and can be done even by micro businesses."
further conveyed by Andy that; "iREAP POS is indeed designed as an android-based application that is easy to download and use by business people, through smartphones which have now become gadgets that cannot be separated from daily life activities. iREAP POS was developed thanks to our strong understanding and experience of the retail industry which requires thoroughness and full attention. Our background in the field of business applications as a SAP Gold Partner, as well as partnership support with SAP Indonesia gave us advantages when designing iREAP POS.
Recording the process and value of sales and purchases, calculating inventory, as well as planning purchases and managing them, so that goods in and out can be recorded carefully, is a challenge for retail businesses. For small-scale retail entrepreneurs, this is not too much of a challenge, but the story is different if a businessman already has a large network of outlets located in several different cities and islands."
Meanwhile Robby Kurniadi – CTO from STEM said that; "iREAP POS Lite can be downloaded – without any cost – from Google Play, and with a practical and easy user interface, businesses can immediately use it to optimize store administration."
"iREAP POS Lite was indeed developed, as an effort to provide our contribution and service to the retail industry, where we have been involved so far, therefore we do not charge anything for those who want to download it, especially Micro and Small entrepreneurs where based on data BPS in 2014 there were 57.9 million. This number will of course continue to increase, if each business actor is more successful in developing his business." said Robby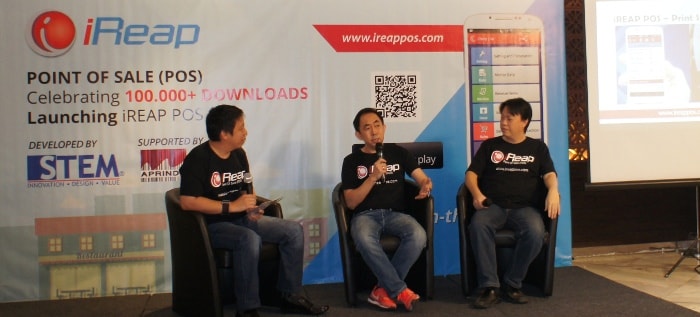 "The Indonesian Retail Entrepreneurs Association (APRINDO), as an association that houses retail players of various scales, should also think about how they can adapt to developments in the field of information technology and especially the digital world so that the retail industry's business activities also develop and don't become stagnant. " said Roy N. Mandey, Chairman of APRINDO.
"The iREAP application developed by STEM is certainly a supporting mode that should be used and utilized by businesses in the retail industry, both small and medium scale. We know, now the use of smartphones has become part of their daily activities. If there is an application that is prepared to facilitate administrative management in the retail industry, it should indeed be used to optimize their business performance. Especially in the face of increasingly global business competition in the era of the Asean Economic Community (AEC)." said Roy.
"We are proud to receive support from APRINDO and APKOMINDO, and of course from retailers, both from Indonesia and abroad. We hope that the iREAP application that we have developed will be increasingly felt by more and more retail businesses, especially those with micro and small scales, so that they can focus more on developing their business," said Andy.
And for those who have benefited from using the application and have grown their business scale to several stores, they can also use iREAP POS Pro, to manage a larger and more complex network of stores. Where by using the Pro version transaction consolidation can occur automatically, and reports can be seen on the dashboard www.ireappos.com.
To download and use the iREAP POS Pro application, users are given a free period for the first 3 months with a subscription fee of IDR 49,900/month/device. Thus, users no longer need to think about the funds to invest in server costs, electricity costs and employee costs to manage servers.
Present at the iREAP POS product launch were other Apkomindo management, namely Taufan Wijaya Sakti as Head of Banking Cooperation DPP Apkomindo and APRINDO management namely Anthony Surya as Head of International Affairs.
Sumber : BISKOM