Prior to launching a firm, it is critical to understand the concept of capital. The reason for this is that capital in the commercial realm operates differently than public opinion.
Not only in terms of form or shape, but also in terms of origin, capital can come from a variety of sources. Capital, on the other hand, remains critical in both small and large businesses.
Understanding the Capitalization Definition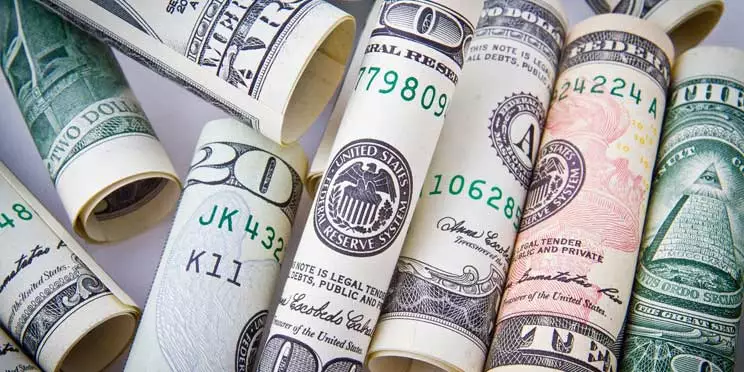 Capital is often defined in accounting as everything utilized to create or start a business. The amount and kind of each capital may vary according to the sort of business being conducted.
Capital, like a car, acts as fuel. As a result, capital is critical and must be prepared well in advance of the business's launch.
Also read: What are Financial Management, Functions, and Objectives in Business?
However, there are minor disagreements among specialists, both in Indonesia and outside, about the concept of capital. Several of these viewpoints are as follows:
1. As per Lawrence J. Gitman
Capital is a type of loan that is held by a business for a specified amount of time. According to him, capital can also refer to everything on the company's balance sheet that is not current obligations.
2. In the opinion of Arnold B. Bakker
According to Prof. Bakker, capital is defined as tangible commodities that are kept in the household of the business and are recorded in the debit area of the balance sheet. Capital can also be expressed in the credit section as the exchange rate of products or purchasing power.
3. In the opinion of Jacob Louis Meij
Capital, according to Jacob Louis Meji, is the aggregate of numerous types of capital. That is, capital refers to all of the products in a business's family.
These items are beneficial for calculating income in the balance sheet's debit line. In contrast to the concept of wealth, namely purchasing power, which is expressed in various capitals and is recorded on the credit section's balance sheet.
4. In the opinion of Nico Jacob Pulak
According to Pulak, capital is the authority that individuals or organizations possess to use capital goods included in the credit balance.
As for what capital goods are, they are various types of goods owned by the business but not yet utilised.
5. S. Munawir
According to S. Munawir, capital is the worth of a company's assets acquired from both internal and external sources. This comprises wealth generated by the business's operations.
6. Bambang Riyanto
According to Bambang Riyanto, the concept of capital is the output of a production process. However, these findings can be reused in subsequent manufacturing processes.
Capital will become increasingly focused on value, purchasing power, and the ability to use anything in capital goods during this phase.
Also read: Definition of Management, Types, and Functions
Capitalization Styles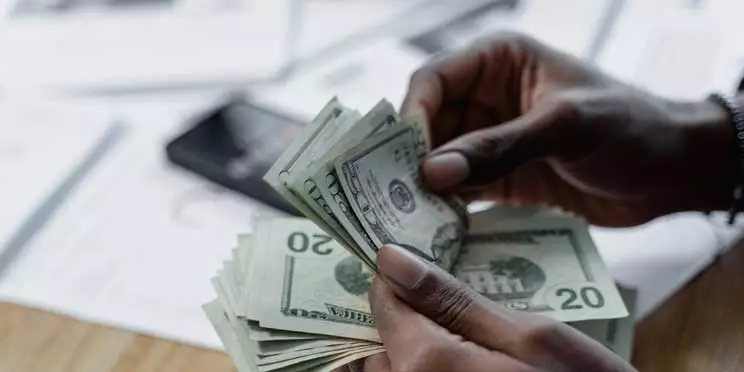 Although the concept of capital is slightly different, it nevertheless relates to the same thing: money utilized to run a firm. The term "enterprise capital" is still classified into numerous categories, namely:
1. Capital Types Defined by Owners or Functions
Capital is classified into two forms based on the owner or function, namely individual capital and social capital. Here is a synopsis of both:
Capitalization of Individuals
A sum of capital possessed by an individual for the purpose of generating income for the owner and facilitating other commercial activities. For instance, equities, savings, real estate, and motor vehicles.
Capital Social
Social capital is defined as capital that is owned by a group of people and gives benefits to them in order to conduct productive activities. Highways, bridges, markets, and ports are just a few examples.
2. Different Types of Capital Depending on the Source
As discussed previously, capital can originate from a variety of sources. Capital is classified into two categories, namely internal and external capital. The following is a review:
Internally generated capital
This capital is raised by the efforts of an individual or a business. Along with shares, capital might come from real estate, automobiles, or earnings reinvested in the business.

However, this form of funding is unsuitable for business development. This is because internal capital is rarely increased and is fairly limited in quantity.

External Money
Understanding that this form of capital comes from creditors and shareholders in the business. Simply put, external cash does not originate within the business.

External capital serves to compensate for the scarcity of restricted internal capital. For instance, trade receivables, cooperative loans, bank loans, and investors.
Also read: Examples of General Journals with Defined Terms
3. Capital Types Defined by Their Nature
Additionally, the accounting system classifies capital according to its properties. Additionally, this category is separated into two subcategories: fixed capital and current capital. The following is the description:
Capital Deferred
Understanding fixed capital or fixed capital is a sort of capital that may be reused numerous times during the manufacturing process. Computers, buildings, and machines, for example, have a lengthy useful life.
Capitalization actuele
Current capital, or variable capital, is defined as capital that is consumed in a single manufacturing process. For instance, raw minerals and petroleum.
4. Capital Types Defined by Their Form
Additionally, capital comes in a variety of forms, not all of which are monetary. Capital is classified into two sorts based on its shape, namely:
Active Capital vs. Concrete Capital
Concrete capital, as the name implies, is a type of capital that has form and shape and can be seen with the human eye. For instance, warehouses, raw materials, machinery, structures, and commercial locations.
Capital that is abstract or capital that is passive
Passive capital is defined as a sort of capital that cannot be seen with the naked eye. However, passive capital plays a critical function in the business.

Passive capital consists of copyright, business establishment rights, personnel capabilities, relationships, and the company's good brand. If you lose even one capital, your firm will suffer.
Capital Gains
Capital can be compared to life in the corporate world. Thus, the firm can continue to operate and grow. Capital has numerous advantages for a business, including the following:
1. Supply of Manufacturing Materials
Capital is required to purchase raw materials, auxiliary equipment, and manufacturing machines. Not only that, finance is critical for business development and product innovation.
2. Compensation for Employees
Businesses cannot operate independently; they require assistance from personnel. Capital is required to provide employees with rights and incentives to be more loyal to the organization.
3. Lease a Space
Lack of land does not preclude you from starting a business. You can utilize a portion of the money to pay rent on a building or piece of land.
4. As a Security Deposit
Capital is not exclusively dedicated for manufacturing objectives. Additionally, you should keep money in case or foresee unfavorable events.
For instance, there may be a gain in the market but a decrease in the stock of materials, a shortage of operational costs, or a deficit. As a result, prior to allocating capital, you should create a plan.
Cover
If you're stumped for a concept, you can consult our team. We are prepared to assist you with our skilled specialists.
Not only is it necessary to comprehend the concept of capital, but also to develop an effective financial management system. One of them is SAP Business One, a financial management tool that addresses a variety of your business's demands.