Date: December 19, 2017
Venue: SAP Indonesia – WTC II Building 9th Floor – Metropolitan Complex. JL.Jend Sudirman Kav 29-31 – Jakarta

CONTACT US FOR REGISTRATION
Yani
Phone: +62 813-8609-9978
Office: +62(21)580-6055
Email: event@sterling-team.com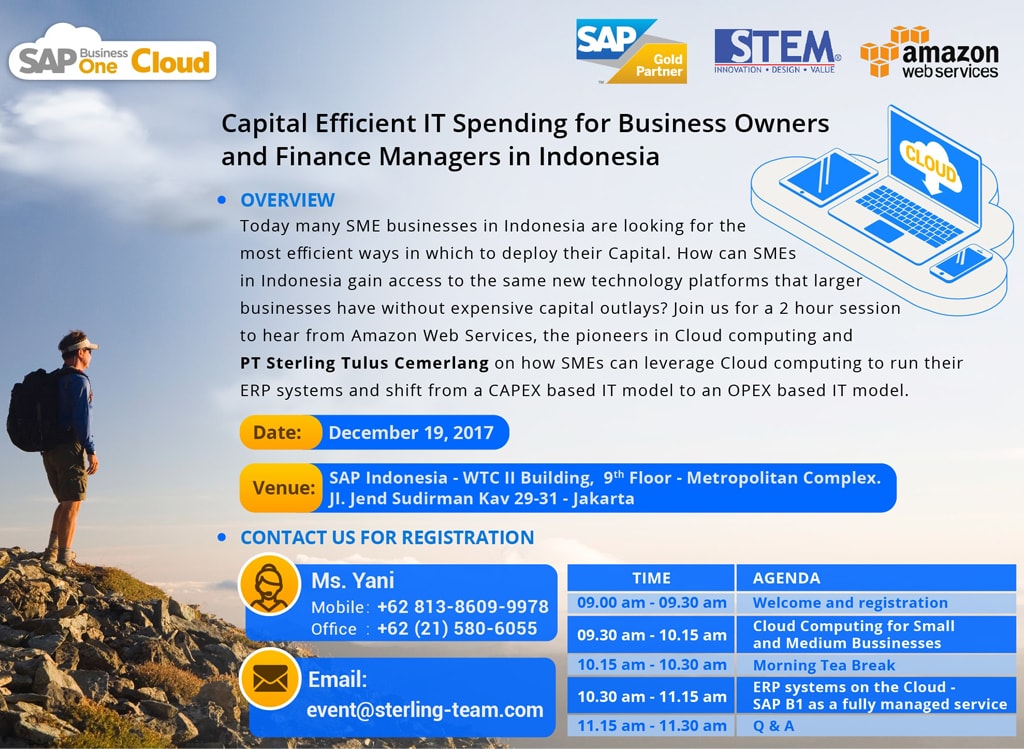 Today many SME businesses in Indonesia are looking for the most efficient ways in which to deploy their Capital. How can SMEs in Indonesia gain access to the same new technology platforms that larger businesses have without expensive capital outlays? Join us for a 2 hour session to hear from Amazon Web Services, the pioneers in Cloud computing and
PT Sterling Tulus Cemerlang on how SMEs can leverage Cloud computing to run their ERP systems and shift from a CAPEX based IT model to an OPEX based IT model.